How mindfulness helps you 'see' your kids and teens
I was inspired to write this after reading a blog from NY psychotherapist, Katherine Schafler,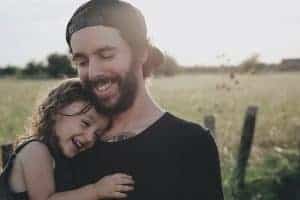 about the 4 unconscious questions a person asks themselves.  The one that connected with me the most was about 'being seen'.
As a child I grew up in a culture where 'children should be seen and not heard'.  This attitude may have been exclusive to the Victorian/Scottish parenting style at the time, but as an adult, it has left me with lots of thoughts and feelings to work through and process – sometimes with the help of a therapist or my meditation practice.
I am also a foster carer and one of the key things I've learned is that 'being seen' is essential in order to have a connection with the children we care for. 
I believe that my mindfulness skills, my personal meditation practice and my ability to introduce a 'teaching meditation' to the kids we care for in a way that meets their needs and abilities (and interests) has helped us start to build a an emotional and mental bridge between the world and kids in our care so that they can connect to the world around them in a more kind, loving and caring way.