Are you curious about meditation and wondering how it can help your children?
Maybe you are looking for a simple solution (or even a 'magic wand') to help your kids reduce stress and feel good about themselves?
The good news is…yes there's a simple solution.  Yes there is a 'magic wand'.
We've been helping people like you (since 2003) to teach kids mindful and meditation life skills. So we know how to help you realise (and claim) your magic wand!  Time and time again we see adults help their kids and teens feel good and reduce stress and anxiety with mindful meditation skills.
Personally and professionally, we know how meditation works and how effectively it can help young people of all ages and abilities – including autism, SEN, ADHD and trauma.
Here's where you begin…
Whether you are a complete novice or come with years of meditation practice, we have something to offer you and the young people in your life.
We'll show you how to teach meditation skills in a way that really works for your kid or teen.
We have supported thousands of parents and professionals through our international training programe.
As compassionate experts and peace pioneers, we know that Connected Kids can make a difference to you and the young people in your life.
Connecting to kids through meditation
The journey to teaching your kids meditation, can begin with creating a solid foundation.  Whether you have little or no experience of meditation you may feel drawn to help your kids.  It's probably because you've heard so many good things about mindfulness.  Or perhaps you are at your wits end and don't know what to do next.
Either way, we can help.
It's not rocket science.  In fact it is common sense.  And we are happy that millions worldwide (like you) are waking up to the idea that their kids should learn meditation for good mental health
helping your children reduce anger and aggression
helping your teens and kids study and concentrate
helping kids manage anxiety and stress
20 years ago we developed the Connected Kids™ programme to provide dedicated, expert training  for parents, carers, educators and other professionals who want to teach meditation.  There are 2 steps.  Foundation (for parents/carers/professional 'beginners').  Or professionals (who want to teach professionally).
Building a solid (meditation) foundation
The foundation course helps you find your feet (quite literally) through meditation.  We want you and your kids to benefit from learning meditation and if you feel overwhelmed or a complete novice, the foundation course gives you solid ground for both you and your family through mindful skills.
The foundation is about engaging the heart into every meditation you create to connect with your kids.
We know it works and we have witnessed the benefits many times over.
Becoming a certified meditation teacher
If you want to do more than teach your own kids… or you are starting out, then please note that the foundation course is automatically included in our professional course (if that's the right thing for you… maybe not).
We want our experienced meditation teachers to work from the heart… connecting and tuning into children's needs.
Teaching children meditation is very different to teaching adults.  It's usually much more creative (and fun).  Our Connected Kids course opens up your natural curiousity and creativity (even if it's been dormant for years!)
This part of the journey is truly life-changing.  It's much more than a certifcate or a course.
It's a deep dive into healing the heart, balancing the energy and authentically connecting to the heart energy of the young people we teach… through meditation.
We only want you to take this course if you feel a desire to do this.
The beautiful energy of the Connected Kids course is incredible to work with.  It combines the integrity and power of the heart with many practical skills, mindful ideas and meditation activities that empower young people with self esteem, peace and happiness.
Together, we explore the energy connection in meditation and we recognise the contribution we make to the world by becoming a peace pioneer.
If you join us, we'll support you through the journey and beyond, helping you to build a sustainable, successful career teaching children meditation.
If you take the course it will empower you with an amazing connection that will flow and benefit every aspect of your energy.  And so it is.
The Connected Kids Journey includes...
flexible training  through our online, interactive training programme
the skills to work with all ages of young people
specialist training – children with SEN (autism, ADHD/ADD) and trauma.
award-winning, certified training offers you expert teachers, practical tools
professional, lifetime support.
accredited workshop training in the UK and Ireland (when lockdowns are lifted).
Connected Kids Foundation course
Our award-winning course gives you the skills to teach your family meditation. Whether you have toddlers to teens - give them the mindful skills to thrive!
Read More...
Connected Kids Certified Professional Training
Discover our international training programme where we'll share our 20 years of experience. Meditation for kids to teens with or without anxiety, SEN or trauma.
Read More...
Teaching Meditation will...
help your kids improve confidence and self esteem
help your children reduce anger and aggression
help your teens improve study and concentration skills
help your kids reduce the effects of anxiety and stress
help your kids with good sleep patterns
develop their resilience to cope with challenges
help your kids feel content and happy
help your kids with SEN to reach their full potential and thrive!
help kids who fidget, feel peaceful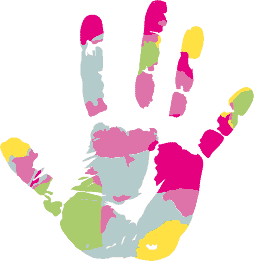 Join our mailing list for inspiration and our training schedule
Connect!