Online resources – Foundation
One of the benefits from doing the course is the lifetime, online resources you can access.
If you've forgotten your log in, just email us for a reminder.
Practise session for Foundation students
**New feature released in 2022!**
This year we are trialling the option for foundation students (like you) to attend a live, online session with the founder, Lorraine E Murray to practise part of the foundation course, where you will enhance their skills and confidence delivering an unscripted meditation from the heart.  This feature of our face to face course is a gamechanger and not normally available to online students! It is a huge confidence booster and provides a shift in the energy of those teaching.
Foundation students (online) can use this practice session to experience this to gain more confidence in teaching from the heart.
Foundation students (workshops) may also find this helpful to refresh their skills in creating a 'script' in the moment as they teach meditation.
There are a limited number of places due to the interactive nature of this session.  There will also be an opportunity to ask Lorraine E Murray (founder of Connected Kids) any questions about your practice, training or parts of the foundation course.
Lorraine will also offer feedback on each person who is practising delivering their meditation. and you will be guided by Lorraine and inuitively supported both during and post practice.   You can deliver your meditation in your first language (it does not have to be in English as Lorraine will explain in the session).
There are three sessions available – offered morning/evening and spaces are limited.  Availability in June, August and October 2022.
(Please note that this is also open to our online, self study professional students… who automatically take foundation as part of their training).
Online reading for foundation course
These are the notes for your online foundation course.  The password is included in the online course so just login (as above) to find it.
Upgrade to the professional stage
Our foundation students  have the option to upgrade the professional course – taking your skills from personal to professional!
You'll save money and learn new, advanced skills!
Online Community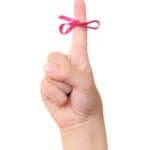 Don't forget… to join the our exclusive online community (on Facebook) has nearly 1000 students (people like you who have taken the course!).  It's a lovely, friendly community of like-minded people who share ideas and tips.  Or it's a great place to ask questions from other students or the Connected Kids trainers.