Helping kids return to school with less anxiety (and more mindfulness)
In Scotland our schools have already returned after the summer break,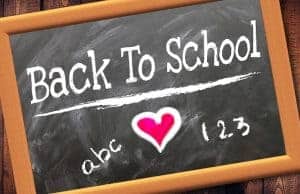 but in the rest of the UK (and perhaps worldwide) children and teens will be gearing up for their return.
Some will feel excited about the prospect of a new school or new term.  However many will feel anxious.
Cast your mind back to what school was like for you growing up and perhaps it will help you access some empathy and compassion for the young people in your life.
Returning back to school is a challenge for many, but we can give our kids some mindful skills to help them negotiate this tricky time.