We created this post during the Covid pandemic, but many of the practices can be used to help young people suffering from anxiety.
It is still relevant today, so we hope it inspires you to try them with young people.
I don't know about you, but life feels like we've been put on a roller coaster (without our permission) and we are on for a ride of ups and downs.
I've been practising meditation for over 30 years and even I feel tested to my limit by world events.  However, I have strong resilience, mentally and emotionally, because of my meditation practice.  But I realise that many people (and children) are reeling from everything and don't have lifeskills to help them through.
So our team of Connected Kids Tutors, Trainers and Students have decided to offer some meditation practices and mindful tips on this blogpost – to be used by you, your family or both.
These are free for you to use and share.  
We know how much having this skill helps us (it's why we teach people worldwide!) and we just want to share and help everyone have a little bit more peace of mind (and resillience) through this challenging journey.
We hope it helps and please let us know via our Facebook group, or Facebook page (or ask us a question).  We'll be adding more on as they come through so remember to visit this page or join our social media to be kept informed.
Namaste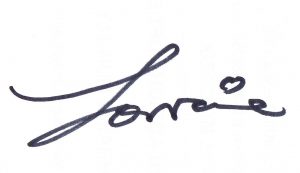 Lorraine E Murray – Founder and the Connected Kids Team
Listen to the meditation recordings (more to come).  Watch the recordings and decide (or let your family choose) what feels best for you and your kids.
(Please note the quality of sound will vary as each person used whatever device they had to record from home!)
Tree of Protection Meditation for kids – by Connected Kids founder Lorraine Murray
Golden Spacesuit meditation for kids on the Autism spectrum – by Connected Kids founder Lorraine Murray
Mindful tip to engage kids in meditation – Lorraine Murray
Mindful rainbows, drawing/colouring tips by – Jackie McBeath
Coping mindfully with anxiety – by Tara Russo
Mindful Breath ideas for young kids (under 10) to reduce anxiety – by Lorraine Murray
Sound Meditation to help boost immune system – by Gary Posner
A note from Gary... "Before you listen to the Immune Enhancing Tuning Fork Meditation. Close your eyes and start breathing. Feel each breath you take moving through your whole body. Feel your breath waking up in every cell in your body. "
We would also suggest asking your kids to notice where they feel the sound in their body as they listen and breathe.
3 Breaths Meditation to calm – by Alice Chinn
The Lighthouse meditation – by Sara Graham
The magical forest meditation for 7 to 11 year old kids  – by Tara Russo
Rainbow breathing for kids  – by Chris Maxwell