Useful tools for Teaching Meditation to Kids and Teens
Our ethos is simple at Connected Kids.  Give adults the knowledge, wisdom and ideas to empower children and teens with mindful skills.
Please take time to browse our website and ask us a question if there's something you can't find or you think we should add.
We are here to help (and change the world!)
Free stuff
Meditation for Children with Autism or ADHD – part of the peaceful school project
Spread the connection – easy-to-download mindful practices to share
Connect to others – 2000 inspirational people on our facebook group.
Connection tips – video tutorials helping you with tips and ideas.
Connected livestreams – with ideas for teaching in education, at home and with SEN – join the list for our next webinar
'Connect' calls – a free chat with founder, Lorraine E Murray, to answer your questions.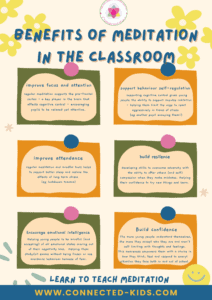 Free poster – download this free poster to help colleagues, parents and decision makers embrace the idea of meditation in classrooms benefits of meditation in the classroom. benefits of meditation in the classroom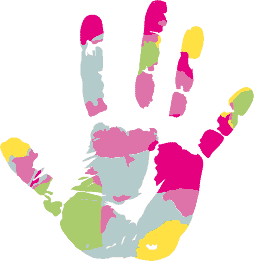 Join our mailing list for inspiration or our training schedule
Connect!