A mindful revolution for future generations
" "At school, we believe education should touch the whole child.  This includes the physical, emotional and spiritual, social and cognitive aspects of the child's life.  We teach children quietness as a skill to reflect and recharge their inner lives.  

Lorraine Murray helped us on this journey.

"

Sheila Laing,  Head Teacher, UK

My name is Lorraine Murray and I am the CEO of Connected Kids Ltd.   The quote you've just read was the very first school I started teaching children meditation – back in 2003.

You see… no-one seemed to be doing this, and that didn't make sense to me.  I had practised meditation since a teen and had personally experienced the life-saving benefits of having meditation skills.   My meditations classes (with adults) were always full.  I couldn't understand why were children missing out?

I looked around for a course I could take.  None existed.

So I started offering my services to schools to see if I could try teaching children meditation.  I 'borrowed' children of friends and relatives to test out my theory that children could learn (and benefit) from meditation.

I was right.  It worked.  And they loved it.

So I set up a teaching programme that would empower adults worldwide with the skills to teach young people meditation.

My passion is simple…teach one child how to reduce their anxiety (by focusing mindfully on their breath)

…or help them release worries and stress (using their imagination in a guided meditation).

Do this, and they have this skill for life. They learn self care for their mental health and they feel empowered to cope with all the challenges they will face.
Invest or Rest
Through the Connected Kids programme, we have touched the lives of thousands of adults and their children worldwide.

Our role is to revolutionise peace.  In fact, if you come on our Connected Kids programme you will become a pioneer of peace!

If you are looking for a quick answer or a quick fix…this programme isn't for you.  This is about an investment in your future, your child's future and the children you work with.  This is about giving teens the skills to empower their mental health.  This is about giving young people with SEN, Autism, ADHD access to mindful activities that reduce their stress and anxiety and allow them to be the full, beautiful person they were born to be.

I've written 3 books about teaching meditation to young people.  I've witnessed the positive changes in many adults and children who join our programme and I know it works.

I have been fortunate to see children and teens experience…
better sleep
reduced anxiety
improved self esteem
ability to focus and study
reduced stress levels
I want to make it clear that many of these children had high levels of anxiety or attention issues.  As a foster mum, some came to me with big bags of trauma. But we connected to them through meditation and we helped them feel more safe, grounded and supported through their mindful practice.  It's why we called it 'Connected Kids' – connecting to breath, to each other, to the heart and to earth.
Our Connected Kids Team
We have a team of brilliant, experienced trainers in the UK, Ireland and Spain offering our Connected Kids programme.  Each of them have been through the programme but add their expertise as therapists, mental health professionals or educators.   Like you, they wanted to make a difference. Wondering if meditation would really help their children.

They've shared meditation skills with kids, and witnessed it working.

They have many practical experiences to share and they are literally handpicked for the role of teaching you.

Given the worldwide pandemic of Covid-19, we have switched many of our training dates to online sessions.  We've always offered the course as a self-study online option – but now we have live, online sessions too.  We are starting to offer face to face training in 2021 as the world opens back up.

We hope you can join us on this incredible journey of discovery – for you and your children.

Lorraine and the Connected Kids team x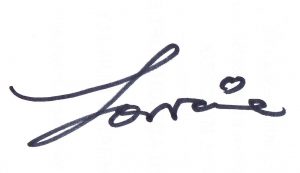 We have a worldwide Connected Kids Community!
People from around the world who have joined the Connected Kids Programme – in person/online
Our vision for the mindful revolution
Teaching meditation to kids has to be an intuitive and heartfelt experience.  No meditation scripts, no limiting structure,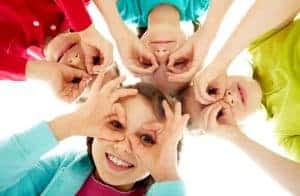 but a heart-centered plan that meets children where they are.  A compassionate approach to empowering young people with mindful skills that will support them through life.  A 'toolbox' of mindful activities that a Connected Kids teacher (or carer) can pick up and intuitvely choose – adapting a meditation to connect into young people's interests, attention spans and wellbeing needs.
Our Connected Kids vision is that…
children learn to practise meditation skills as regularly as brushing their teeth!
the adults who teach them are heart-centered and develop their own personal meditation practice
we demistify what kids and adults think about meditation and how it should be
adults know how to trust their intuitive abilities to choose the mindful activity that feels right in that moment
we connect a community of heart-centered people who are passionate about teaching kids and teens.
we empower all young people with  mindful  skills  that  could  help  them make a future, life-saving  decision.
Who is Lorraine Murray?
If you need to know more about me (and who isn't a little bit nosey?)  Here's some more information about my journey and the skills I bring to the Connected Kids programme.
Founder and CEO of worldwide Connected Kids programme ™
Author of "Calm Kids – help children relax with mindful activities" over 30,000 books sold worldwide!
Author of "Connected Kids – help kids shine through mindful activities" specialising in kids with autism/adhd/special needs.
Clinical Aromatherapist
Usui Reiki Master Teacher
Meditation Tutor at the College of Parapsychology
Indian Head Massage Trainer
Emotional Freedom Techniques Practitioner
Holy Fire Karuna Reiki Master Teacher
Meditation Tutor at Maggie's Centre for cancer
Bach Flower Remedies training
Mindfulness Based Inner Repatterning Therapist
Theta Healing Practitioner
5-Awakenings Therapist (dealing with trauma/bullying)
Foster mum since 2017
Recognition of Connected Kids
Silver award winner from 'Mom's Choice' – 2013
Awarded the National Parenting Product Recognition Award in 2018.
Nursery World Awards 2019 – Gold Award
Member of IMMA (International Mindfulness and Meditation Alliance)
Connection to the Community
As a limited company, our services are important to society, as is our connection to the community.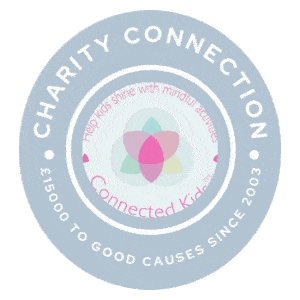 Our main charity today is RNLI for 2021/22

For the last 20 years we have sponsored several orphaned children through SOS Children.

But we know that our connection to the world is important.  Which is why we continue to give, year in and year out to great causes.
Company Registration: Connected Kids ltd, registration SC466406, Companies House, Edinburgh, UK.  Registered address; 44 St Ronan's Terrace, Innerleithen, EH446RB. VAT Reg. No. 258441392