Are Kids in Canada Coping with Stress?
I'm writing this post with a focus on Canada.  Why?  Because I'll be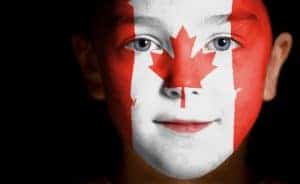 going there to teach in September and I wanted to find out more about how Canadian Kids could benefit from meditation.
What I find fascinating is that many of the issues facing young people in Canada are similar worldwide. 
With 1 in 5 Canadian kids diagnosed with a mental health issues and research demonstrating that meditation can help, the time is now to equip young people with these life-saving skills.
Issues include a lack of self esteem, inability to self regulate behaviour, poor body image,  bullying, high stress levels and an inability to cope.
Stress Epidemic
What is this epidemic we are facing and why is it here?
When I started teaching meditation with young people, my main intention was to give them some technique that they could use for life to help them through life's challenges.    The comments I receive from clients and students have a common theme…
overuse of technology
breakdown in family communication
school class sizes too big
teachers under constant stress/burnout
consistent pressure on academic results and performance
reducing budgets and time to fund mental health and well-being.
non-ethical marketing of alcohol and drugs and sex aimed at teens
increase in health issues such as autism and ADHD and schools don't know how to cope
Sounds like a recipe for disaster – and in my opinion it is.  We are failing our young people with the social, economic, educational and political systems we have developed.
Perhaps we can't clear up this mess we have created.  But we do need to give young people some life tools that can help them cope with these challenges.
We want our kids and teens:
to feel mentally and emotionally balanced in challenging situations
to feel confident  to produce change when they are our leaders
to be healthy and grounded in their physical bodies
to see themselves as part of a wider community – honouring their place in society from a place of balance between the head and the heart.
to thrive and shine – especially those kids on the autistic spectrum or with other health issues
I believe that meditation can help them do this.
How Meditation Benefits Kids and Teens
First of all, we need to change the way we think about meditation.  We need to connect to them using their language, their interests and matching it to their abilities.
Secondly we need to model the behaviour we want our young people to have. There is no point in trying to teach young people some balancing life skill like meditation if we are stressed to the hilt, not sleeping, using alcohol or food to suppress our thoughts and emotions.  It's like telling kids to stop eating junk food as we have our hand in the cookie jar.
It just won't wash with the intelligent young people in our lives.  They know  a phoney when they see one.
Thirdly we must show them that we have all the tools we need to bring ourselves into balance.  Showing them how to work with the body and the breath to bring themselves out of the normal stress response (or chronic stress states) – they already have the tools .  We simply need to show them how to use them.
Finally, we need to educate ourselves with the information about how our lifestyles are affecting the brain development of children and young people.  This will help motivate change in society and will bring much needed change.
I know that meditation can do this as I've practised it for over 25 years and taught for the last 14.  I have witnessed the positive change in children and people of all ages and abilities who embrace meditation on a regular basis.
Online Talk – Teaching Kids Meditation 
Perhaps you would like to join me on an online talk where I'll be interviewed by Coach Jenn Minor Johansson who invited me to teach in Canada ?
I'll be sharing my tips and ideas on how to get started teaching kids/teens meditation and  there will be an opportunity to join a  question and answer session.
Please note there are limited spaces on the online talk.  It will be live and the opportunity to listen to a recording for 7 days.
Find out more /book a place >>>