We usually focus on the adults when we talk about stress but research shows that children also experience stress from both external and internal factors.
Pressures of technology, computer gaming, exam results, hormonal changes and changes in family settings can initiate the flight or fight response which we refer to as 'acute stress'.
The difference between adults and children is that (in most cases) adults know how to take steps to address their stress symptoms, express their emotions and calm their minds.  In the case of children to teens, this may not always be the case and, if not addressed, acute stress can lead to chronic stress symptoms.
Teaching children or teens how to practice mindfulness and meditation has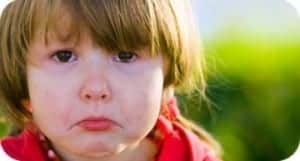 become a hot topic in recent years and a growing uptake of these practices have illustrated some interesting results, with improvements in:
•    Health and emotional well-being
•    Attendance rates at schools
•    Focus and concentration skills – aiding study
•    Improvement in sleep patterns
If you are thinking about teaching your children some of these simple techniques, here are a few suggestions to help you get started.
Some top tips to get started
Are you calm?
First of all – ensure that you are in a calm state.  Children tend to reflect the mood and energy of those adults around them and can act like little mirrors if you are in a bad mood.  If you are calm, they are in a better position to mirror that.
Introduce mindfulness in day to day activities
Using the senses (touch, sight, taste, smell or sound), encourage your children and teens to choose one of these and focus on it fully during a normal daily activity like eating, drinking or walking.
Younger children
They tend to enjoy learning to relax when they are lying down in bed and it is an easier way for the adult to introduce the idea of relaxing with the breath and the body when they are in this natural position.
Meditation Game
Instead of just calling it 'meditation', for younger children call it a 'meditation game' – the latter word will encourage more enthusiasm and interest.  Then you can use their imagination to create a favourite place they can imagine being in with or without their friends.
Teens
Mindfulness meditation is a good way to engage this age group, by giving them simple words to meditate with.  These can be as simple as 'just for this moment I will not worry/be angry' to the more Buddhist approach of [breathing in] 'my body is like a mountain, [breathing out] 'my body is strong'.
The next step
The Connected KidsTM programme is based on the international best selling booking – 'Calm Kids – help children relax with mindful activities' by Lorraine E Murray.  Lorraine has been teaching meditation for  over 10 years whilst studying the effects on all age groups.  Connected KidsTM now offers online and in-person training (worldwide) for parents or adults working with children – teaching them how to help children learn meditation.
Lorraine's 2nd book (Connected Kids) illustrates how teaching meditation to kids can help children on the autistic spectrum, with ADHD or other special needs.