I listened to a webinar with Dr Temple Grandin. She's on the autistic spectrum and has become a passionate spokesperson for kids on the spectrum.
I had a few lightbulb moments in how her observations and skills match how we teach kids meditation and mindfulness.
So I did my first YouTube livestream to share what I learned!
Hope you find it helpful.
Lorraine x
This is the book I mention in the video… 'Calling all Minds' by Dr Temple Grandin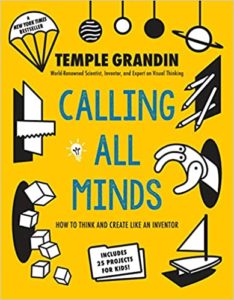 Meditation and mindfulness –
to help kids on the Autism Spectrum
Mindful Parenting – learn how to bring resillience, strength an calm into your parenting world.
Professional Training – to become a certified Kids Meditation Teacher
Teach Children Meditation Books – learn more