I wasn't sure what to write about in my recent blog.
I get a bit tired of emails  or blogs all sounding the same and a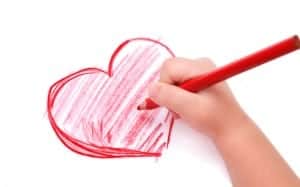 bit 'salesy'.
But that's not me.
So I decided to let you know why I feel responsible for your child's happiness. 
Every time I read about the stress young people and children experience or the difficult circumstances they encounter with no skills to process it, it makes me think of me.
I think about my life as a young child, with a single mum who did her best to clothe and feed me but who didn't always have the time to play.  I know that had my mum known how to create bedtime meditation stories to help me sleep she would have helped me (and her) cope with some very anxious times.
I think about my life as a teen with the stress of exams and the pressure to look 'perfect'.  How different it would have been if I had learned some simple mindfulness of my breath and relaxing my body would have helped me feel more confident and increased my self esteem.
In my 20's, I was fortunate that my mum discovered meditation and tried to do her best to teach me – but at that time (over 30 years ago) no-one was offering any formal courses on how to teach young people and if I'm honest, she was using meditation to help her own mental health and wellbeing.
But her courage in teaching me (despite not having the experience or skills) planted a seed with me.  
In my late 20's that seed would grow into an awareness of meditation that helped saved my life.  Following the sudden death of my mum, I was a lost soul.  I turned to meditation to help my own mental health. And it did.
So you see, I feel responsible for teaching you how to teach your kids and teens.  I know from personal experience how it can make a difference.   With hindsight I can see how it would have changed my perspective on life  to give me access to happier thoughts much sooner (I'm glad to say I got there eventually).
This is what I want for you and your children.
Every time I teach a course.
Every time I produce a meditation CD for kids or teens.
Every time I write a book or blog.
Every time I produce something online that takes you and your children closer to learning meditation.
I want to give you the skills that my mum didn't have.
I want to empower you with information, techniques and skills that are full of integrity, my passion while being practical and valuable.
I want to encourage you to trust that this really does make a difference to you and your children's lives.
My years of experience and daily feedback confirms what I know… that this really does work.
It can help our young people struggling with stress, on the autistic spectrum or with other health conditions,  shine to their true potential.
I know that you can do this.  And that if you trust me and let me show you how, you will witness the miracle of your child's development – the positive impact of teaching them meditation.
Plus, you'll have a lot of fun on the way (life isn't meant to be too heavy or serious all the time!)
So I urge you to pIck up a book, try a CD or simply learn anyway you can on how to teach young people meditation.
If you do, you will plant a seed that will grow into the awareness that they can change the world with a calm mind and peaceful heart.
Namaste
Lorraine x