Our Foundation (beginners) course is perfect for you as a parent/carer where you will learn to teach your own family meditation and mindful skills.  The course costs £199 (approx $244).
You can choose from either:
our 1 day workshop (9.30 to 4.30pm)
or self study, online modules (approx 6 hours) – 14 day money back guarantee

On-demand, Online  Modules (lifetime access)
Try our award-winning, online course – 5 modules that will take you on the foundation connected kids course.  You will have lifetime access to the Connected Kids Foundation course. Our 14 day guarantee will give you peace of mind, if you change your mind!

Face to Face workshops – UK/Europe
Colchester – new dates coming soon
Scotland  – Saturday 3rd September
Dublin – Friday 25th November
Belfast – Friday 2nd December
Nottingham/Switzerland – more dates coming soon


Accredited, certified training
Worldwide training programme – become a professional meditation teacher for kids and teens.
The course costs  £1,111.  (We also offer payment plans).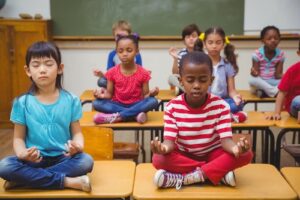 You can choose from either:
a 3 day workshop
or a combo of self paced online modules and 3 live online classes (25 hours – automatically includes foundation)
(Please note that the timings/modules above automatically include the foundation course as part of the professional training).
Online accredited training – modules and zoom classes
(more dates coming soon)
(you'll have the choice of one of the following set of dates – we will release more dates throughout the year – different days times to accomodate worldwide timezones!  To attend you'll have some prep work to complete through our modules – approx 5 hours of study)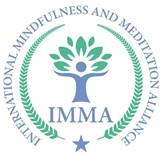 Tuesdays 1pm to 3pm (BST- UK) 23rd August, 27th sept, 25th october 2022
Fridays, 2 to 4pm (BST – UK) 2nd and 30th September, 28th October 2022
check out your time zone here >>>
Face to face workshops – UK and Europe
Ladybank, Scotland – Saturday 3rd, 10th and Sunday 11th September
Dublin – Friday to Sunday – 25th to 27th November
Belfast – Friday to Sunday 2nd to 4th December

Join the waiting list for new dates