Our Foundation (beginners) course is perfect for you as a parents/carers where you will learn to teach your own family meditation and mindful skills.  The course costs £199 (approx $244).
You can choose from either:
our 1 day workshop (9.30 to 4.30pm)
or 5 self paced online modules (approx 6 hours)

Face to Face workshops – UK/Europe
Switzerland – more dates coming soon
Barcelona – Saturday 21st May
Scotland – Saturday 18th June
Nottingham – Sunday 26th June
Colchester – Sunday 26th June
Scotland  – Saturday 3rd September
Belfast/Dublin – more dates coming soon
Self-paced Online Study
Try our award-winning, online course – 5 modules that will take you on the foundation connected kids course.  You will have lifetime access to the Connected Kids Foundation course.

Professionally certified training
Accredited Certified training to become a professional meditation teacher for kids and teens.
The course costs  £1,111.  (We also offer payment plans).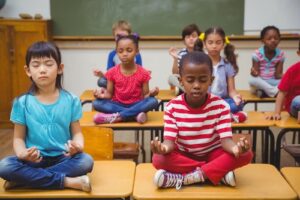 You can choose from either:
a 3 day workshop (if you take foundation, you only attend the final 2 days)
or a combo of self paced online modules and 3 live online classes (25 hours – automatically includes foundation)
Face to face workshops – UK and Europe
Nottingham – Sunday 26th June, Saturday 2nd, Sunday 3rd July
Ladybank – Saturday 3rd, 10th and Sunday 11th September
Online accredited training – modules and zoom classes
(you'll have the choice of one of the following set of dates)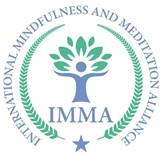 Saturdays (mornings – BST) 21st May 2022, 11th June, 9th July 2022
Tuesdays 1pm to 3pm (BST- UK) 23rd August, 27th sept, 25th october 2022
Various days (3 to 5pm – BST – UK) 30 August, 29 September, 20 October 2022
check out your time zone here >>>
** Prep for this stage is a minimum of 5 hours of online module study before attending the online zoom certification classes

Join the waiting list for new dates