Alice Chinn
Be yourself. Be present. Be inspired. Be kind. Be happy
I'm Alice, originally from Scotland, with a mediterranean twist.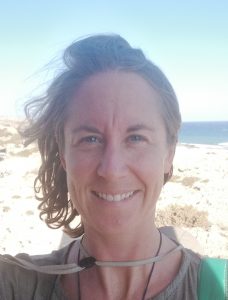 I've been living in a wee town near Barcelona since 2012. An 'alternative' English teacher for the past 8 years who uses a holistic, mindful, meaningful approach, I now combine this with teaching meditation to children and teens (sometimes in English, sometimes in Spanish, sometimes both!), after feeling drawn to train to become a Connected Kids Tutor a couple of years ago.
I believe, and know from personal experience, that profound change comes from connecting with the body and exploring our inner world. The revolution starts on the inside, and I am passionate about equipping future generations, families and communities with simple, accessible meditation tools that promote improved health and well-being.
Currently, I dedicate the majority of my time to Namasté Yoga and Meditation – a collaboration between myself and yoga teacher Núria Cobo.
Namasté offers weekly kids classes, monthly talks and workshops for families, and works with schools to bring innovative and dynamic sessions directly to the classroom, using yoga, meditation and English to equip future generations with valuable and accessible tools that empower them. All delivered in a fun and refreshing way!
Please contact me if you are interested in your kids to teens learning meditation and mindfulness.
Certificate Date
12/07/2019
Email Address
alicechinn@gmail.com
Website
https://www.namasteyogameditacion.com/
Telephone Number
+34 622 609 887
City
Barcelona
Country
Spain
Postcode / Zipcode
08750