Herramientas útiles para enseñar meditación a niños y adolescentes
Nuestro espíritu es simple en Connected Kids.  Brinde a los adultos el conocimiento, la sabiduría y las ideas para capacitar a los niños y adolescentes con habilidades conscientes.
Please take time to browse our website and haznos una pregunta if there's something you can't find or you think we should add.
Estamos aquí para ayudar (¡y cambiar el mundo!)
Prima
Lectura conectada - libros sobre cómo iniciar y desarrollar la enseñanza de la meditación a los niños.
Altavoz conectado – invite the founder, Lorraine E Murray to speak at your summit.
Consultoría  – developing in-house training and mindfulness programmes.
Conexiones online - ¡Cursos en línea que se conectan a 20 años de experiencia!
Conexión cara a cara - formación en el Reino Unido y Europa para padres, cuidadores o profesionales
Connected Kids club – an exclusive subscription to our 20 year archive of meditations for children to adults, podcasts and webinar recordings plus interviews with meditation and parenting experts.
Cosas gratis
Meditation for Children with Autism or ADHD – part of the peaceful school project
Spread the connection – easy-to-download mindful practices to share
'Connect consults' – a free chat with the founder, Lorraine E Murray, to answer your questions.
Conéctate con otros - 2000 personas inspiradoras en nuestro grupo de Facebook.
Consejos de conexión - tutoriales en vídeo que le ayudarán con consejos e ideas.
Transmisiones en vivo conectadas – with ideas for teaching in education, at home and with SEN – join the list for our next webinar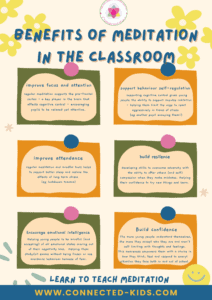 Free poster – download this free poster to help colleagues, parents and decision makers embrace the idea of meditation in classrooms benefits of meditation in the classroom. benefits of meditation in the classroom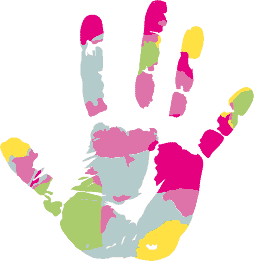 Join our mailing list for inspiration or our training schedule
Connect!