Some quick tips on how to help children eat mindfully – bringing meditation into to day to day activities.
[youtube http://youtu.be/1nK-GoLMDd0]
A few weeks ago I was very fortunate to attend an educators' retreat with Thich Nhat Hanh – a Zen Master who has been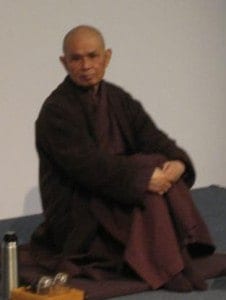 promoting the benefits of mindfulness meditation to people for that last 50 to 60 years. Thay and his team are now planting these seeds with educators (teachers, therapists and anyone working with children or young people) about the benefits of mindfulness for all ages.
So much took place both personally and professionally for me that one blog will not suffice! However over the next few blogs I will share my experience and hope it brings some seeds of hope and peace to you as well as some practical steps and useful resources you can tap into. Continue reading →