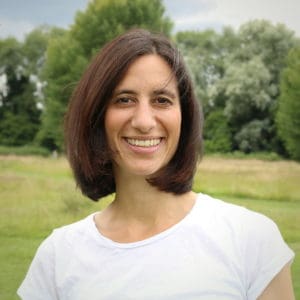 Life is full of ups and downs that can negatively impact our physical, emotional and mental wellbeing.  I passionately believe that from a young age, children can learn simple but highly effective techniques, such as meditation, that can help build strength of character, emotional resilience, and improve their well-being, enabling them to navigate life's challenges with greater ease.
I love to help enable young people with techniques through one-to-one sessions or group classes, both online or in person.    My goal is to give children practical tools to manage and regulate unhelpful emotions and to find a place of inner peace and calm.  As a result, children can feel calmer, sleep better and experience a reduction in emotions such as anger and anxiety.  I work with children of all ages to help improve their physical, emotional and mental wellbeing using techniques such as breathing, meditation and Pranic Healing Therapy.  I am fully DBS checked and have worked in schools, running a seven-week mental development programme.  I also facilitate adult meditation classes and one-to-one Pranic Healing therapy sessions.
Please don't hesitate to get in touch to find out more and I look forward to hearing from you.
Certificate Date
12/05/2020
Email Address
neenapranichealing@gmail.com
Website
http://www.ukpranichealing.co.uk/neena-saith/
Telephone Number
+44 7866 581568
City
The New Forest, Hampshire
Country
United Kingdom
Postcode / Zipcode
BH24 4HG