Discover Expert Meditation Teachers for Kids and Teens
We have a remarkable lineup of professionals who specialize in teaching meditation to kids and teens. Each one is not only qualified and *verified as a professional meditation teacher for young minds but has also undergone the transformative journey of becoming a Connected Kids Tutor.
Their dedication and expertise will empower your children, fostering happiness, tranquility, and a deep connection with mindfulness and meditation practices. Our meditation teachers have the versatility to work with a broad age range, from toddlers to teens, and possess the skills to support young individuals with special educational needs (SEN), Autism, ADHD, or those experiencing trauma.
How much does a session cost?
As for session pricing, it may vary depending on the specific meditation teacher, as they operate independently once qualified. It's recommended to reach out to them directly for accurate pricing details. However, on average, a one-on-one session may range from £35 to £55 per session, taking into account factors such as location and experience. Some teachers may offer discounts for multiple sessions.
For group sessions conducted privately or publicly, the cost per child per session could range from £5 to £10. Each meditation teacher will provide information regarding their session times and prices through their social media platforms or website.
Meet some of our Connected Kids Tutors
Offering child-centered meditation support
If your child is struggling, our Connected Kids Tutors can give them some key, mindfulness activities to reduce stress and anxiety.  A session can be face to face or online.
Group meditations for kids
Many of our meditation teachers run group meditation sessions for kids (online and in person).  They can help young people connect to meditation and enjoy the benefits of a group experience.  Check out tutor's individual profiles to ask them a question or find out about group sessions.
Hiring a Connected Kids Tutor
If you are an organisation looking to hire a meditation teacher for kids and teens, contact the tutors directly.  Their training helps them establish child-centered teaching plans that can accomodate your organisational goals and schedule.
Online zoom meditation classes
We ensure our tutors have the guidance to help your children learn meditation online in a live session over zoom.   These sessions are great to help your kids practise meditation on a regular basis.
Each tutor brings a wealth of experience and knowledge to their work.  It is worthwhile taking a moment to browse the register and find the one who meets your needs.
To qualify as a Connected Kids Tutor, each person has completed intense training,  a thorough assessment and has provided a police check (valid at the time of qualification) that they are safe to work with children. Some of our Connected Kids Tutors are also trainers – qualified to teach the Connected Kids programme to help adults teach children meditation.  Please check tutors' individual listings for details.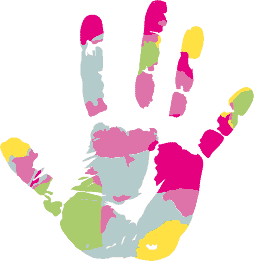 Curious about Connected Kids?
*At time of qualification, tutors must provide a clear police check before they can become certified.