Online resources – Foundation
One of the benefits from doing the course is the lifetime, online resources you can access.
If you've forgotten your log in, use the link to get a reminder.
Online reading for foundation course
These are the notes for your online foundation course.  The password is included in the online course so just login (as above) to find it.
Online Community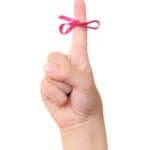 Don't forget… to join the our exclusive online community (on Facebook) has nearly 1000 students (people like you who have taken the course!).  It's a lovely, friendly community of like-minded people who share ideas and tips.  Or it's a great place to ask questions from other students or the Connected Kids trainers.