Working in Schools as a Counsellor I often find that students need to learn the art of listening to their body and their mind.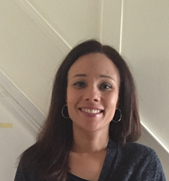 The busy lives they lead, leaves little time for stillness. Meditation offers the space to look at difficult situations from a position of clarity and perspective. The art of Mindful breathing can also help calm the inner anxieties and form solutions to anger and frustrations that will help children and young people deal with life's ups and downs.
Utilizo la meditación como parte de la terapia grupal e individual, tomándome el tiempo para remodelar la mente y calmar los pensamientos y sentimientos negativos.
Trabajo en el área de Buckinghamshire y estaría dispuesto a trabajar con niños y jóvenes en escuelas primarias y secundarias o en forma privada.
Actualmente imparte cursos de 10 semanas en escuelas locales que ofrecen lecciones de meditación y atención plena.
Fecha del certificado
06/12/2016
Dirección de correo electrónico
justine@bucksfamilynetwork.com
Sitio web
https://www.bucksfamilynetwork.com
Número de teléfono
07775626520
Ciudad
High Wycombe
País
Reino Unido
Codigo postal / código postal
HP11 2SX