Offering integrated therapy and meditation
If you are considering the benefits of meditation and mindfulness for your family, I can help.
As someone who has explored the practice, I have first hand experience of the positive impact it can make towards a work life balance.
With over 25 years of experience working with children and young people:
I am a certified Connected Kids meditation teacher,
hold a BA (hons) in child development
and trained in Person Centred and trauma-informed therapy.
By integrating meditation and mindfulness into my therapeutic practice, I have witnessed young people restore balance that may not be achieved through traditional talking therapy alone.
"Justine has been working at our school for over 5 years, including the very difficult experience of Covid.  As part of our wellbeing offer to the school, Justine would do meditation and relaxation sessions with staff and students.   Her session included meditation and stress management sessions to our pupils. She has supported our school with a PSHCE drop down day linked to Wellbeing and Mental Health and has recently been asked to develop a meditation session for Year 11 pupils in the lead up to exams.   The whole school has benefited considerabley from this experience.
Deputy Headteacher – Secondary phase, 
Nishkam Schools West London
My restorative approach includes grounding exercises, breath work, and meditation to help children, young people, and adults access a deeper connection to their wellbeing potential.
I work with a wide range of issues including:
anxiety
trauma
ADHD specialising in support families dealing with a child, young person or parent dealing with the diagnosis
parental seperation
bullying
depression
With a background in education, I have implemented mindfulness workshops online, and in schools, to support students and teachers through the challenges of the worldwide pandemic.
Next steps
Whether you are seeking
1-to-1 sessions or small group work,
I can help.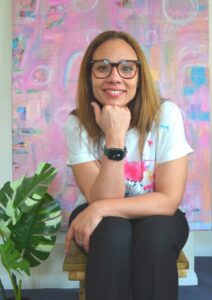 I have a practice in Buckinghamshire and West London and can offer online sessions too.
Why not take the first step towards a more balanced and fulfilling life for you and your children?
Contact me for more information and availability, or visit my website today.
Certificate Date
06/12/2016
Email Address
justine@bucksfamilynetwork.com
Website
https://www.bucksfamilynetwork.com
Telephone Number
07930 695809
City
High Wycombe
Country
United Kingdom
Postcode / Zipcode
HP10 9TL