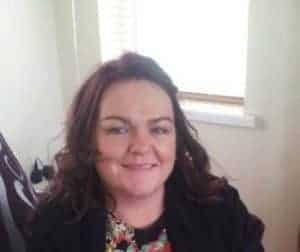 Hi my name is Julie Conwell and I live in the lovely town of Strabane in Co Tyrone. I have worked in Mental Health settings since I left School at 16 years old. One of my best achievements was qualifying as a Mental Health Nurse in 2006 and since this time I have worked with children and teenagers aged 5-18 years old.
Mi función principal es como enfermera especialista en TDAH y es un privilegio tener la oportunidad de relacionarme con estos increíbles jóvenes. Siempre quise aprender una nueva forma de conectarme con los niños y superar las experiencias difíciles que los hacen sentir aislados o diferentes del grupo de compañeros. Quiero incorporar a Connected Kids a la vida de los niños para ayudarlos con la ansiedad y la autoestima y desarrollar la resiliencia.
Todo niño merece ser feliz consigo mismo x
Ofrezco sesiones grupales e individuales para niños de 5 a 18 años.
También ofrezco 1-1 para niños con TDAH.
Página de Facebook: Relax Kidz Strabane con Julie
Fecha del certificado
17/06/2020
Dirección de correo electrónico
Jconwell45@hotmail.co.uk
Número de teléfono
07871097493
Ciudad
Strabane Co Tyrone
País
Reino Unido
Codigo postal / código postal
BT82 9PG