Working in Schools as a Counsellor I often find that students need to learn the art of listening to their body and their mind.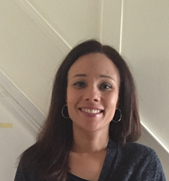 The busy lives they lead, leaves little time for stillness. Meditation offers the space to look at difficult situations from a position of clarity and perspective. The art of Mindful breathing can also help calm the inner anxieties and form solutions to anger and frustrations that will help children and young people deal with life's ups and downs.
I use Meditation as part of group and individual therapy, taking time to reshape the mind and still the negative thoughts and feelings.
I work in the Buckinghamshire area and would be willing to work with children and young people in Primary and Secondary Schools or privately.
Currently running 10 weeks courses in local schools offering Meditation and Mindfulness Lessons.
Certificate Date
06/12/2016
Email Address
justine@bucksfamilynetwork.com
Website
https://www.bucksfamilynetwork.com
Telephone Number
07775626520
City
High Wycombe
Country
United Kingdom
Postcode / Zipcode
HP11 2SX