I trained as both an adult and children's nurse and then as a Health Visitor.
More than twenty years ago I retrained as a Primary teacher and have been working in Support for Learning for the last 17 years with children who have difficulty acquiring literacy skills as well as those with other barriers to learning. In that time I have seen a considerable increase in children with anxiety and low self esteem as well as those facing the challenges of ADHD and ASD.
On a personal level I have  found Mindfulness and Meditation to be invaluable and I wanted to share this with the children I teach.  As a result of this I trained with Lorraine at Connected Kids and am now a Professional Tutor and Interim Trainer.
I have also trained as a children's yoga and mindfulness teacher with Chrysalis Kids at the Creative Calm Studio in Manchester.
I have taught both yoga and mindfulness in school as part of the health and well being curriculum as well as running a yoga and mindfulness club as an extra curricular activity.
I do also teach adult mindfulness and meditation and this year have reduced my school hours to start my own small business  based in Edinburgh UK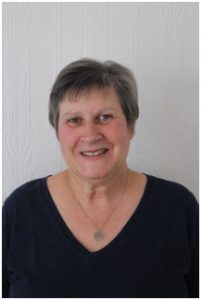 I am also a Connected Kids Trainer – offering the foundation and professional course (online or in person).
Certificate Date
07/12/2019
Email Address
chris@mindfulives.co.uk
Website
http://www.mindfulives.co.uk
Telephone Number
07340 640 241
City
Edinburgh
Country
United Kingdom
Postcode / Zipcode
EH12 7HR