Create meditations your kids will love!
Learn online – Foundation Connected Kids 
With over 17 years experience, our award-winning online course teaches you how to create meditations and mindful activities that really connect with your kids or teen's needs.
This course involves self-directed study; study when your schedule allows.
It will guide you through effective, practical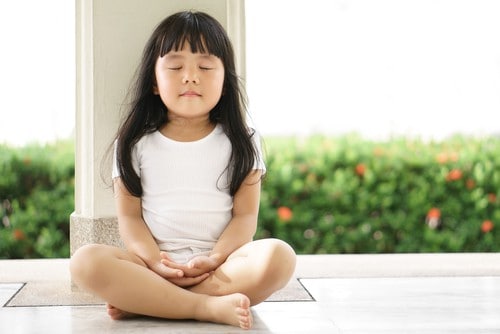 exercises that help you create meditation and mindful activities your kids and teens will love.
PLUS you'll be invited to join our international, online group of  students to share good practice and ideas.
PLUS we'll share ideas on how to help your kids cope with the world lockdown, school transitions and anxiety from self isolating during COVID-19.
PLUS you will have lifelong access to the essential course materials.

This course is for you if you have personal meditation experience and want to share the benefits with your children and teens. (If you are new to practising meditation, try our mindful parenting course as a first step).
Connected Kids supports you to help your kids/teens…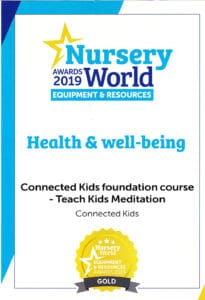 reduce anxiety and stress,
enjoy a sense of wellbeing
strenthen emotional intelligence
help focus and concentration
self-regulate behaviour.
We specialise in working with kids with SEN including those on the autistic spectrum, with ADD, ADHD or trauma.
"I can't thank you enough for the personal tuition felt from the online course.  Having finally found the time to complete the course in my own space I have found that it adds an extra dimension to the book. Your videos and mp3 snipets felt as though I was having a personal tutorial. I actually spoke to your film footage!" AS, UK 
how stress affects the mind, body and emotions  and how meditation helps
the health benefits of mindfulness for children and teens
developing a meditation to match the age and stage of your kids/teens.
creating unique meditations your children will love!
how to encourage your kids to practice meditation!
the benefits of meditation for children with ADHD or autism or other special educational needs.
The course includes 5 practical modules:
Module 1 – What is kids/teen's meditation?
Module 2 – How to get started creating meditations your kids will love
Module 3 – How to create a meditation that keeps children connected
Module 4 – Expanding your ideas that meet age and stage.
Module 5 – The family benefits of teaching your children meditation
The course has been awarded a silver award from 'Mom's Choice – Honouring excellence in family-friendly media, products and services.'   and the National Parenting Product Awards for 2018. In December 2019 it was awarded the National Nursery Gold award.
On completion you will receive an online foundation Connected Kids certificate.
How long does the course take?
The Connected Kids course has 5 modules.  Most of our students can complete the course in 1 to 2 months (12 CPD points).  As it is self-directed study you can go at your own pace (you have 6 months access – extensions available).
"Though I have worked with children and meditation before both here in NZ and in England, your course opened more doors and options for for me to use." J Smith 
How much does it cost?
The online foundation course costs *£239 (includes VAT)
After purchase you receive a code that activates the course – on activation  you have 6 months access (though some of the recordings you can download and keep).  If the coures expires you can extend it for another 6 months.
*How much in US dollars?  Exchange rate 
Pay it forward
For the remainder of 2020, for every online foundation course purchased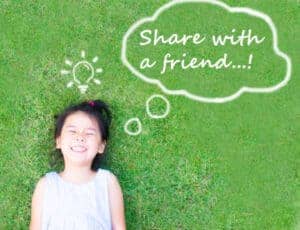 we will pay it forward. This means that after you have purchased the course, you can nominate a friend or colleague to receive the foundation course for free or we can put it onto your 'pay it forward list' and we'll allocate it to someone who needs it but can't afford to take the course.   If you wish to nominate someone after your purchase, please email us their name and email.
Unfortunately we can't include the payment plan options in this offer.  You will have 28 days to nominate a friend for the online foundation course.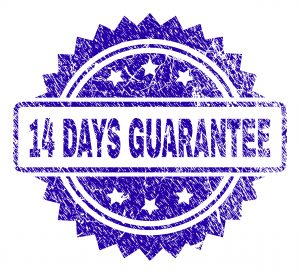 You can change your mind within 14 days – please check our terms for more information.
Not sure this is for you?  
If you are new to meditation, you may want to try our mindful parenting course first?  You can start the course and then decide to upgrade to the Connected Kids Foundation …and we'll credit your payment from mindful parenting so you only have the remainder to pay.
(Please note that we also offer this course in the UK/Ireland – due to restart in Sept 2020 when lockdown is over.  Some of our trainers are offering the foundation course as live, online zoom sessions (instead of self-directed study).  You can contact them here for more information.