Helping your kids feel happy and content
What would life be like if your kids behaviour was perfect?
Does that mean …kids who go to bed without complaint or issue? Kids who don't have tantrums or kick off in public places?  Kids who won't bug you or seem so demanding?  Kids who are quiet and simply do what they are told?  Kids who don't struggle with the pressures of life?
We forget what it's like to be a kid.  Their brains developing and processing faster than the most sophisticated computer technology.  Their bodies changing at a rapid pace with hormones.  Then there's the impact of technology and the pressure to be perfect and do well in life.
Each one of them is beautiful, perfect and unique in their own way.
Which is why one style of meditation does not suit all.  We teach you how to connect to your kids with meditations that match their personality, interests and energy.
We meet thousands of parents and professionals who start our course thinking "where's the magic wand?" "Or if I teach my kids medation maybe they will …" (fill in the blank).
But your kids are not robots.  We don't teach you how to 'programme' them with meditation.  And teaching young people is nothing like adults meditation – it's much more fun… and creative.
One of the most suprising benefits our Connected Kids clients experience when teaching meditation is that the anxiety and stress reduces for both adults and kids.  Everyone feels better.  Our members learn to tune into and understand how their kids are feeling anxious.  We empower you with the skills to connect – heart to heart – with your kids and develop beautiful, stress-reducing meditations that your kids love.
Connected Kids – Foundation Course
With nearly 20 years experience, our award-winning course gives you the skills to teach your kids (toddlers to teens) meditation and mindfulness.
What you can learn with us…
discover how children communicate their stress
understand the health benefits of mindfulness for children and teens
understand different styles of meditation
discover the benefits of meditation for children with SEN (ADHD/autism/trauma)
understand how to adapt meditations for different age groups and abilities
intuitively choose meditations that work for your children
confidence boosters to create and deliver meditations
how to encourage participation (and reduce resistance to meditation)
creating a meditation space in your home
Options
We offer a variety of options to accomodate our international members and learning styles.  You can choose from:
self directed study modules
or live online zoom classes
or face to face (UK and Europe – if lockdowns are lifted)
The content is the same, the delivery is different depending on how you like to learn, where you are in the world and your schedule. 
The outcome is identical –  you'll form a wonderful, intuitive connection as you learn how to teach your kids meditation.
Foundation Course Syllabus
understand how stress affects the mind, body and emotions
explore the benefits of meditation – brain development, reducing stress and anxiety for all ages.
learn how to create meditation scripts for any age/ability of child/teen
confidence booster techniques to deliver meditations your kids will love
how to adapt the different methods of teaching meditation and mindfulness
develop your intuitive skills to create meditations children will connect with
set up a meditation space suitable for children (from toddlers + to teens)
understand how to adapt meditation for  kids of different ages and abilities
easy ways to help young people connect to their breath to reduce anxiety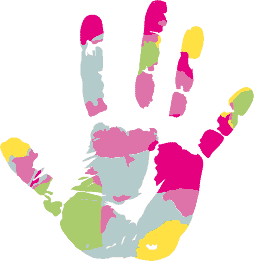 Join our facebook group for inspiration and training dates
Connect!