Hi I am Samantha I live in Norfolk. I have been a holistic therapist for 23 years.
Three years ago, I started helping a variety of friend's children, combining crystal therapy & other treatments, so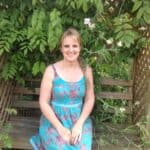 that they could manage some stressful times in their lives. I was amazed at the transformation that took place. They inspired me to find a course which would expand the treatments I could offer children & teens.
It took me a couple of years to find Connected Kids, however, it was worth the wait.
I love to help people reach their full potential. For me this is especially important for children of all abilities who are going through anxiety & fear.
I can offer one to one sessions & can work in small groups of 4 online & 8 in person.
DBS checked
Safeguarding trained
Testimonial from Megan, Norfolk
"I was feeling anxious about my A levels & couldn't get the motivation to study. My sessions with Samantha to overcome that. I felt more empowered & confident."
Certificate Date
04/12/2020
Email Address
scullingford@yahoo.co.uk
Website
https://www.healingtouchnorfolk.co.uk/calmer-kids-norfolk/
Telephone Number
01692 630016
City
Norwich
Country
United Kingdom
Postcode / Zipcode
NR12 8LQ