Mindfulness and yoga teacher for children;
mindfulness teacher for young teens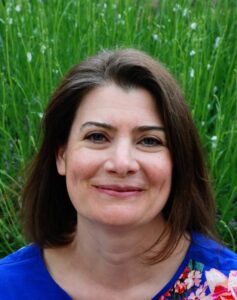 Based in Colchester, Essex for in-person sessions and sessions also available online
Hello, my name is Louise and I am a mindfulness and yoga teacher. I provide a bespoke service to support anxiety in children 7-12 (with yoga and mindfulness) and young teens 13-15 (with mindfulness).
I have trained in the Connected Kids method with Lorraine Murray and the Creative Mindfulness for Kids method with Louise Shanagher. I am also a registered yoga teacher for children up to 12 years of age.
I use evidence-based practices to empower children and teens to understand their anxiety, build resilience and begin to flourish.  I also aim to cultivate acceptance and self-kindness as we can so often forget that we are enough and that we belong just as we are.
I have many years experience working with children both as a qualified teacher and a school learning mentor, supporting children to manage their emotions, improve their social skills and grow in confidence. I have play therapy qualifications with Place2be and have volunteered as a play therapist in a primary school across all age groups.  I have a masters in health psychology.
I have always emphasised supporting others to promote positive mental health and create a more compassionate world and I also have a background in working for dementia and cancer charities.  I bring maturity and life skills to my work with children, and also my passion to build a strong relationship, understand the perspective of a child and make our time together fun.
I bring an authentic understanding of how it feels as a child to have anxiety.  I had anxiety growing up and I know how lonely this can feel, how difficult it can make ordinary things and how it can seep into family life. Mindfulness has supported me throughout my adult life and I only wish I had discovered it as a child. I wholeheartedly believe in every child and young person's ability to discover their inner value and grow well-being through mindfulness.
I have an enhanced DBS, am fully insured and am a member of the International Mindfulness and Meditation Alliance. I undergo continual professional development and attend workshops and courses to ensure my professional skills are up-to-date.
"Without Louise's support our son wouldn't be where he is today – her ability to be flexible and understand his emotional and physical needs has led to our son recognising and regulating his own emotions. Louise is an incredibly nurturing and kind individual who clearly wants to make a difference for the emotional well-being of all children…."
– Kirsty, mum of a 7 year old boy.
Certificate Date
23/05/2022
Email Address
hello@louiselakey.com
Website
https://louiselakey.com/
Telephone Number
+447553255500
City
Colchester
Country
United Kingdom
Postcode / Zipcode
CO4