I am drawn to working with children after I became a Mum and my boys opened my heart to seeing the world through their eyes.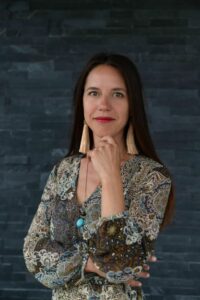 I want to support children and their emotional well-being in a different way to counselling and similar.
I have been a keen meditator for over 8 years now and wish to share the magic of meditation with children.
I specialise in supporting children who find navigating this world a challenge due to their sensitivities or neurodiversity.
I support children of primary-school age through to young teens.
The parent of my 9 year old client shared this after our first session:
Saskia said the session was fantastic. She loved listening to the different sounds and she loved the bubbles (even asked me if she could buy one). She really enjoyed the oils and carries her sample bottle everywhere. She thought the room smelled lovely and the guided meditation was very relaxing. She can't wait till the next session.'
One of my clients, an 11 year old boy on the autistic spectrum, recently moved to a different part of the country. As part of the transition into a new school he was asked to complete a 'About Me' sheet by the Educational Psychologist. One question asked: Name people who really help you? He put my name at the top of the list.
I was really moved by this acknowledgment.
Certificate Date
12/09/2022
Email Address
hello@mindcraftkids.com
Website
https://www.mindcraftkids.com/
Telephone Number
07840380775
City
Chippenham
Country
United Kingdom
Postcode / Zipcode
SN15 2NN