Hi!
I love helping teens through stress ad anxieties of life – either from current events, exams, and problems at home or school, or legacies from old events that may have happened years ago.
I am a trauma-informed coach and accredited with the International Coaching Federation, so my main work is with adults, but I trained to meditate with children and teens as our eldest daughter was gong through a bone-marrow transplant aged 7, and we needed ways of coping with the stress and anxiety that this gave us!
Happily, she is now 10 and doing super well. Her wee sister, at age 4, was her bone marrow donor so in fact I helped both of them through this scary time, and I understand the impact on a healthy sibling of someone in the family going through medical stress too.
Here is some feedback from a teen that I helped during lockdown #1:
"Thank you so much for all of your help and support over the last few months. I feel more confident and happy than I did during the Summer. I'll send you a picture of my life map when I've completed it. I'll also make an envelope with the techniques above in it to make sure I have a plan if I feel stressed or sad on the future. I honestly can't thank you enough for everything! Many thanks and best wishes,"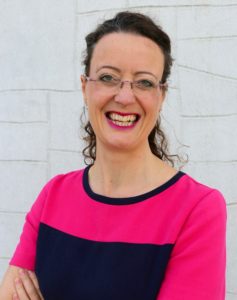 Certificate Date
18/11/2020
Email Address
Kate@katebrassington.com
Website
https://katebrassington.com/
Telephone Number
447846937634
City
Bereldange
Country
Luxembourg
Postcode / Zipcode
BT23 6JW