Hello!
As long as I can remember, I have always been highly empathic and sensitive to other people and their feelings. Growing up, I didn't understand why I was so "emotional" and led to me suffering from anxiety throughout my childhood and adult life. A few years ago, I noticed that my young son had inherited the same anxiety traits I had. My experience to help him led me on a journey of crystals, angelic reiki, yoga and meditation. It is through my meditation practise that I realised that I could use my gifts and help children who are struggling,
I help children of all ages and abilities learn how to relax, show empathy, and be happy about themselves, by using meditation and mindfulness techniques. Meditation and mindfulness offer benefits to everyone but my Connected Kids™ training program also allows me to help children who have SEN, Autism, Attention Deficit Disorder (ADD), Attention Deficit Hyperactivity Disorder (ADHD), and children who have experienced trauma. I offer group classes and private one-to-one sessions online or in person.
I am originally from the UK and have lived in Hong Kong and Dubai. My home is on the beautiful island of Cyprus with my husband, son and two dogs.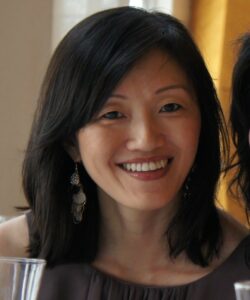 Below is a review from a 9-year-old client and their mother:
Mother –
"When Judy first started helping my child through meditation it was a life line for me as a parent struggling with the best way forward. My child, for the last two years, has been gender questioning and this has led to lack of self confidence, anger and general unhappiness at times.  Judy, through regular sessions, has helped my child to deal with all of these issues in a positive manner and has given them the tools to recognise and deal with these emotions independently.

Judy has always been nothing but kind, knowledgeable, caring and completely supportive of my child and us as a family unit.

I can't praise her highly enough."
Child –
"Judy has helped me to become more calm and relaxed, and not too worry so much about who I am."

She is a very good teacher and I really enjoy our sessions together.  We do lots of fun activities and I especially like the mystery sticker and mystery crystal games because they make me smile."
If you are interested in classes, either online or in person, please contact me at the email address below..
Judy
PEACE | LOVE | KINDNESS
Certificate Date
14/07/2020
Email Address
judyl@kidsmeditation.com
Website
http://www.KidsMeditation.com
Telephone Number
+357 9905 6808
City
Paphos
Country
Cyprus
Postcode / Zipcode
8577