Carmen has been a certified Life Coach (CCF) since 2015, however, she has been passionate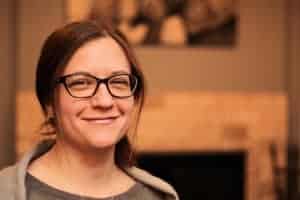 about helping and empowering others for much longer. Emotional intelligence, mindfulness, and a love for children are at the heart of Carmen's approach for equipping parents, educators, and others who work with children and youth. She has extensive experience in the CYC (Child and Youth Care) field, as well as homeschooling.
As a Connected Kids Tutor, Carmen has loved working with children of all ages, and both 1 on 1, and in group settings. Having the honour to guide children and youth in meditations is a delight. She loves watching children gain the skills to build their capacity to handle life's big emotions.
Client testimony, Vanessa:
"I recently noticed my son practicing a mindfulness trick that Carmen taught him. By jumping around the trampoline and then calming down by placing his hand on his chest and noticing his breath, he wasunderstanding how he is able to calm himself. What a powerful way to help himlearn that he has control. Later on that week he told me that when he goes outside now, he notices more things since his mindful walk with Carmen." 
Children's Mindfulness and Meditation Practitioner
Certified
Life Coach
Conversational EQ Certified Games Master
Certificate Date
15/05/2020
Email Address
carmenohoribula@gmail.com
Website
https://www.carmenohoribula.com/
Telephone Number
1-250-640-0678
City
Kaleden
Country
Canada
Postcode / Zipcode
V0H 1K0