Breathe•Grow•Create•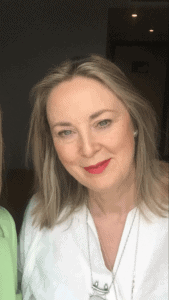 ~Meditation, Mindfulness and Creative Development with children.
~Child Mental Health Consultations
~Creative Self Development and Esteem work with children.
My name is Ann Hickey. I live in Derry and work throughout the Northwest and Donegal.
I worked for over thirty years with children and families in the National Health Service and for twenty two years as a senior therapist in the Child and Adolescent Mental Health Service.
I am now working Independently, teaching children about meditation, mindfulness and helping children nurture their creative development.
I believe this can be of immense value for children to help them understand their emotions, gently accept themselves and develop strength and calmness of mind. They can then begin to recognise and develop their unique creativity.
I work with small groups and individually. Age range 5-18+years.
I am Northern Ireland Access Police checked (enhanced)
I am a member of the Northern Ireland Social Care Council.
I have a background of thirty years of therapeutic training and clinical experience.
meditation and wellbeing practice.
Professional qualifications and training:~
BSSc Hons Psychology /Sociology(QUB)
Masters of Social Work. MSW(QUB)
Post Graduate Diploma Child Psychotherapy (QUB)
Systemic Family Therapy training (Barnardos's Institute Cardiff)
Solihull Child Attachment training. (Trainer level)
Connected Kids Meditation and Mindfulness for Children Tutor – professional
Certificate Date
27/03/2020
Email Address
janeannhickey12@gmail.com
Telephone Number
City
Derry Northern Ireland
Country
United Kingdom
Postcode / Zipcode
BT47