How does the young brain work?
I'm delighted to let you know that I'll be speaking at the pre-school neuroscience online summit
My talk is aired on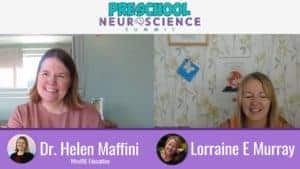 Friday 4th September 2020 and is free until the 5th September 2020.
The founder of these summits (Helen Maffini) is a passionate, lovely and professional advocate for bringing in powerful speakers to help us educate, learn and share good practice when it comes to pre-school childrens' needs.
I hope you can join us!
Curious about teaching meditation?
Free meditations to download for kids or teens (including SEN) 
Mindful Parenting – learn how to bring resillience, strength an calm into your parenting world.
Professional Training – to become a certified Kids Meditation Teacher
Teach Children Meditation Books – learn more
about the