Become a professional meditation teacher
in 1 easy step!
YES….for a limited time you can take our accredited online Professional course – and pay monthly!
You'll learn how to…
keep kids and teens motivated by creating meditations and mindful activities they will love
develop the skills to customise a teaching meditation programme that meets their needs and abilities
connect with wonderful 'peace pioneers' – our online, international community of people like you!
develop advanced skills that take your reach to the micro or macro level – depending on your intention for changing the world!
It's a limited offer!
This option is only available until midnight 28th January 2022 and we only have a small number of places available on the payment plan.
Each payment opens up access to different stages of the course.
How much?
The deposit is £399 to get started…then the following 8 months you'll just pay £99/month! (**You can check your local currency below)
If you need to take a *payment break, that's okay.
You'll have lifetime access to the online modules.  Within 12 months of starting the plan you can will have booked in to attend our online, live classes (various dates released throughout the year) and extensions are available if life gets in the way!
Payment 1 (£399 deposit)- access to first 5 foundation modules: access to online community of support
Payments 2  to 8 (£99/month) – access to modules : professional stage – each payment releases more modules
Payment 9 (£99 final payment) – access to live online training classes and assessment for certification
Total cost of the course through this payment plan is £1191 and includes 20% VAT. We can provide company receipts for tax.
If you want to complete the course sooner, you can stop the payment plan and pay the remainder due.
You can check out the syllabus of our online professional course.  Current live online class dates are listed here.  New dates continually released.
Expiring soon…
This payment plan offer expires on 28th January 2022!
You can set it up using your debit (checking) or credit card – you can checkout as a guest or through your paypal account.
(Connected Kids use paypal to process the payment but you don't need a paypal account)
*If you need to pause…
If you need to pause your payment plan, no problem.  You can pause for up to a maximum of 6 months (once).  We just need your instructions in writing (email… and confirmed receipt by us) before the next monthly payment is due.
**If you want to know the cost in your currency…
We are an international programme so we have students worldwide.  The (approx) cost for US dollars ($500 then $125 per month) and Euros (460 then 110 per month).  If you want to check out your currency, we recommend www.xe.com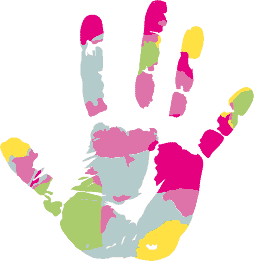 If you don't want to teach professionally
but are looking for support for your own family…
Family meditation