Bringing a compassionate connection to parenting – £95
This online course for parents and grandparents… is designed for those who want to learn some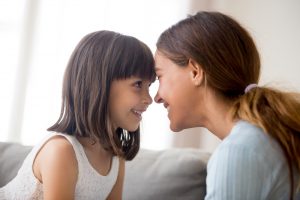 simple ways to help reduce stress and anxiety in the home.
By becoming a mindful parent, you'll learn to practice and teach your children mindfulness – helping to bring more compassion, calm and resillience into your life.
Teaching your family meditation can bring many benefits and a wonderful, compassionate connection – helping everyone to manage their emotions with more peace.
"I found this course was an easy and effective way to learn that mindfulness is not hard to introduce into my life, and is a great starting point to learn the essential skills that will help throughout my day-to-day family life."
This online course is suitable for any parent or carer, who wants to learn some key mindful skills to help navigate the journey of parenthood – whether their kids are toddlers or teens!
"Wow. This course could be life changing for many of my mum friends as they are so stressed, rarely put themselves first and find parenting a daily struggle. They also struggle with making the time to attend offline workshops or courses so online is fab."
What you'll learn on the mindful parenting course…
learn how to become a mindful parent – less stress, more joy!
understand the benefits of learning meditation for your own wellbeing
understand how mindfulness supports children's health, wellbeing and development
giving you the confidence and skills to bring mindful practices into every day life
introducing you to different breath and relaxation techniques for children and teens
developing self compassion as you learn how your energy and emotions affect your children
how to recognise your triggers and use simple techniques to help you and your family feel calm and centered.
"It's helped me realise that I don't need to carve out 'special' time to do this. It is something that I can invite into my day through simple tasks. It has also really encouraged me to think a lot more about my interactions with the boys and how I can support them."
What you'll receive on the mindful parenting course…
This is a self-directed study online course which will include:
*full access to 5 online modules full of ideas and content about mindful parenting
audio and video with easy, clear instruction on how to become a mindful parent
support to help you develop your personal meditation practice as a mindful parent
a personal 'wheel of life' to chart your progress
the opportunity to download mindful recordings direct to your pc/phone for home practice
an exclusive invitation to our online group of mindful parents who have taken the course – sharing questions, ideas and good practice.
researched resources that confirm the benefits of meditation for kids, teens and family life
a free, exclusive invitation to online, 'ask the expert' sessions with course creators, Lorraine E Murray and Suzi Gibson.
PLUS you can offset your payment for this course against further online training on our foundation or professional Connected Kids course.
The course was created by Lorraine Murray, an expert with over 18 years experience,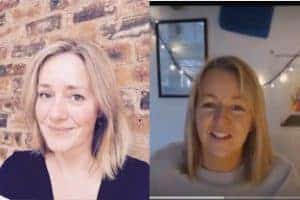 foster carer and author of 2 books on this subject 'Calm Kids' and 'Connected Kids', and Suzi Gibson, a Connected Kids Tutor and experienced meditation teacher with over 10 years professional experience, alongside being a busy mum of 2 teens.
Their commitment and passion for helping parents thrive using mindful skills will empower you with some easy, mindful practices to help you bring more peace into the home.
"I learned that by taking care of myself and using simple techniques I can, overtime, completely change the energetic environment of my family."
How much does it cost?
The course costs £95 (this includes VAT) and you'll have lifetime access to the teaching materials. Once  you  purchase  the  course,  you  will  receive  an   email  with  unique  passcode  and  instructions on  how  to   get  started.