Learn meditation skills to help your kids thrive
How happy would you feel if you could learn to teach your kids meditation from an expert … yet fit it easily into your personal schedule?
We designed our award-winning, self-study course for people who need to go at their own pace.
The course is perfect for parents or carers, whether you have no meditation experience (or just a little bit).
It will take you through the foundation steps to creating mindful activities and meditations that help your kids thrive and build their confidence and self esteem.
Each module of this online course is designed by the founder and CEO, Lorraine E Murray who offers you 20 years of insightful and practical experience.  She's taught kids of all ages (toddlers to teens) and abilities (including trauma, SEN, ADHD and autism).
She'll take you on a personal journey using practical exercises that build your confidence and give you the skills to teach your family meditation.
You can check out the syllabus, like thousands of people who have taken the Connected Kids step to help the young people in their lives.
And many use this as a stepping stone to becoming a professional meditation teacher for young people.
"I can't thank you enough for the personal tuition felt from the online course.  Having finally found the time to complete the course in my own space I have found that it adds an extra dimension to the book. Your videos and mp3 snipets felt as though I was having a personal tutorial. I actually spoke to your film footage!"
"Though I have worked with children and meditation before both here in New Zealand and in England, your course opened more doors and options for me to use"
The online foundation course costs £222.  This gives you lifetime access to the training modules.  If you are outside the UK, check this out in your local currency here.
Everything you need to start teaching your kids meditation
Lifetime module access
10 hours of learning material
12 CPD points
Certificate of completion
*14 day money-back guarantee
Access to Q & A live, online sessions
single payment of  £222
Option to upgrade to professional training
Start the course in  your own time
National Nursery Gold award 
National Parenting Product Awards
Silver award from 'Mom's Choice'
*You can start the course at a time to suit you.  You have lifetime access to the materials. Please check our terms for more information.  The cost includes UK tax – VAT (20%)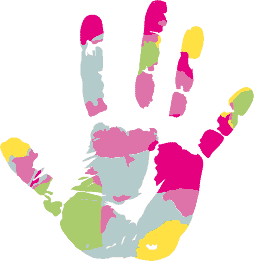 Join our mailing list for inspiration or our training schedule
Connect!