Compassionate parenting
Maybe you aren't ready to teach your kids meditation (yet) but you know you need some help with parenting as you are fed up being reactive, tired and overwhelmed?
We know from experience that if you (as a parent/carer) practise meditation, it makes the parenting journey much easier and benefits your children too (less stress all around!)
So we created this mindful parenting course to help you bring some simple, easy-to-learn mindful skills into your family life.
Becoming a mindful parent, can bring many benefits, including a wonderful, compassionate reconnection – helping everyone to manage homelife with more peace.
You will learn some key mindful skills to help navigate the journey of parenthood – whether your kids are toddlers or teens!
"I found this course was an easy and effective way to learn the essential skills that will help throughout my day-to-day family life."
The benefits of mindful parenting…
more joy and less stress in parenting!

explore how meditation supports your mental and emotional wellbeing

practical methods to have a mindfulness practice within a busy, family schedule!

breath and relaxation tips that you can practice and share with your children

strengthen your resilience with self compassion practices

stay grounded and calm in challenging times

"Wow.  This course could be life changing for many of my mum friends as they are so stressed, rarely put themselves first and find parenting a daily struggle.  They also struggle with making the time to attend offline workshops so online is fab."
Becoming a mindful parent will...
give you the skills to cope when your kids react

strengthen your reslillience when faced with parenting challenges

reduce your anxiety and stress about parenting

improve your confidence and self esteem as a parent

help you balance your energy and improve your sleep patterns

give your kids a happy and contented parent!

"I learned that by taking care of myself and using simple techniques I can, overtime, completely change the energetic environment of my family."

"It's helped me realise that I don't need to carve out 'special' time to do this.  It is something that I can invite into my day through simple tasks.  It has also really encouraged me to think a lot more about my interactions with my kids and how I can support them."
Empower yourself with mindful parenting skills…
Buy now
Giving you access to...
4 online (self-study) modules (approx 8 hours)

flexible learning – activate the course when you are ready

lifetime access to online modules

connect to the course founders online (private facebook group)

one payment of £111

completion certificate (for CPD)

taught by meditation teachers with 30 years experience

access to live Q & A (online) sessions

download course materials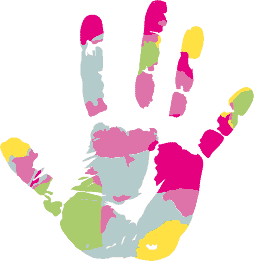 Join our mailing list for inspiration and training schedule
Connect!