What a delight to be taking part in this pre-school mindfulness summit with Helen Maffini who runs MindBE kids.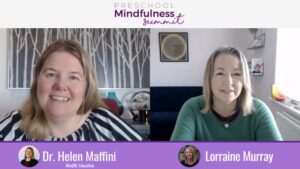 Lorraine's talk is about helping kids with trauma learn meditation skills to reduce anxiety and challenging behaviours.
There are a host of amazing speakers including Dr Stuart Shanker y Dr Christopher Willard.
The Preschool Mindfulness Summit is now over... but if you are interested you can make an enquiry about our services for online webinars, talks and conferences Explore here...