Online modules and zoom class combo
If you want flexibility to study without compromising the quality of what you will experience, then the online version of our Connected Kids Professional training will meet your needs.
You'll have acceso de por vida to online modules that are full of useful information with videos, recordings, practices and links to further reading/learning – everything we think you'll need on your professional Connected Kids journey.
To keep you motivated and bring key teaching meditation skills to life, we include 3 live online zoom sessions with the founder (Lorraine E Murray) or one of the experienced Connected Kids trainers.
los programa de estudios of our onilne professional course is almost identical to the face to face training except that with the online course, you have lifetime access to the online study modules.
"Lorraine beautifully balances the practicalities of building a business teaching children meditation along with developing your intuitive sense so that you are able to deliver meditations that connect with the children. I am now teaching around 45 children a week in online classes and can use the skills I learnt to create imaginative and engaging meditations. I am also a mum of three small girls and my new found skills have been invaluable in helping them through some tricky times. One daughter recently said to me "Mummy, we are so lucky that you are a meditation teacher as you know exactly how to help us when we feel sad."  Rebecca Saunders, UK 
Accredited (by IMMA) online learning
Combo of modules and live online classes
13 self-directed study modules (approx 26 hours study)
lifetime access to modules
Course accredited by IMMA
20 years of experience – includes teaching SEN/autism/trauma
Professional Connected Kids Tutor Certificate – 45 CPD points
One-off payment of £1111 (company invoicing available)
Qualify to join our worldwide, exclusive Tutor Register
Ongoing CPD support
Online, live classroom sessions
"I'm loving the course! I felt completely energised following our last lesson. I have enjoyed the pace of the course." Dawn, (LSA) UK
There is no pre-requisite to the course (it automatically includes our foundation course).  There is a practical and comprehensive assessment to certification – this is included in the course cost.
After your purchase… we'll be in touch so you can organise attendance at our online classes.
These are our current dates…but new dates are released on a regular basis. If you want to attend – please note that you would need to complete the first foundation modules (approx 5 hours) and there is prep for each class (professional modules, self practice/reflection) so we advise having a min of 2 weeks to prepare for the the first live class.
Current dates to choose from…
Tuesdays (every 2 weeks)
26th October, 9th & 23rd November 2021
7 to 9pm (BST – UK) tu zona horaria aquí >>>
Wednesday (monthly)
10th November, 8th December 2021 & 12th January 2022
1pm to 3pm  (BST – UK) tu zona horaria aquí >>>
Saturdays (monthly)
4th December 2021 & 8th January & 5th February 2022
9.30am to 11.30am (BST – UK) tu zona horaria aquí >>>

New dates are released on a rolling basis throughout the year.
Each session works to the UK (BST)  timezone – you can find tu zona horaria aquí >>>
A word from one of our members…
Listen to this interview with Karen Davies – a professional coach and author – about her experience of the online course – Karen's journey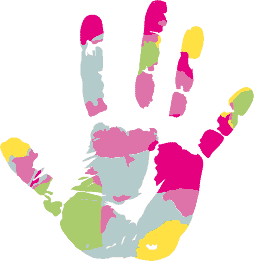 Join our mailing list for inspiration or our training schedule
Connect!