Zoom, live training sessions
If you want to be taught online with expert Connected Kids Trainers, you'll enjoy our zoom, livestream sessions.
Our lovely trainers have a riqueza de experiencia from a range of professional backgrounds… from education to mental health.  They know how it feels to start this Connected Kids journey (they were once a student too).
These sessions take you through our foundation programme to help you teach your kids meditation.  Or it can be a first step in learning to teach professionally as a meditation teacher.
We have a variety of dates and options to choose from.  Our trainers want to ensure you have time to process your new skills and knowledge.
The content is identical to the online module course, and gives you the flexibility of engaging with an expert – all you need is internet access and the zoom link!
Each  Connected Kids trainer is a unique, passionate, dedicated, experienced and lovely human being who will support you every step of your learning journey.
"The foundation level was just wonderful. I genuinely still cannot believe how much we covered and what we achieved. It's truly amazing what we can achieve online."
6 hours of online live training
12 puntos CPD
Certificate of completion
A choice of expert trainers
Flexibility of home learning
Access to online resources
One-off payment of £199
Optional upgrade to professional level
Online community support
2021 Foundation Training Dates – on Zoom
Connected Kids Trainer – Tara Russo
Starting 6th November 2021 @ 9.30am (BST – UK)
Enquire Now
This will take you to the website of our trainer,  Tara Russo which has full details of times/dates.
No suitable dates?
You can also learn through our award-winning self-study course…
Descubrir más...
Connected Kids Trainer – Ruth Pringle 
¡Más fechas próximamente!
Enquire Now
This will take you to the website of Ruth Pringle
Enquire Now
This will take you to the website of Chris Maxwell
Connected Kids Trainer – Cara Behan
Connected Kids Trainer – Jo Boland
This will take you to the facebook page of Jo Boland
Enquire Now
COVID-19 cancellations – please check with your trainer about their terms for refunds/transfers if you have to cancel due to COVID-19 issues.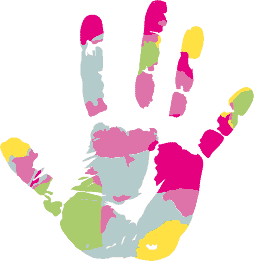 Join our mailing list for inspiration or new dates released!
Connect!