Welcome to this free resource, where we will inspire you with mindful ideas for young people.
This resource showcases the fantastic work of our Connected Kids Tutors.  – to demonstrate the creativity, the joy and the success of their teaching kids/teens sessions. 
Sharing good practice – mindfulness for kids (& teens)
To start this sharing, we have a lovely mindful practice called 'Just like me' created by the founder of the Connected Kids programme, (Lorraine E Murray).  You can listen/download for free (scroll down).
Here, we share ideas and practises from our talented Connected Kids mindfulness tutors.
If you want to be kept informed when we release more ideas, then just join our lista de correo and we'll drop you a note.
We want to inspire you to try teaching young people meditation (or join us and train to learn more/do it professionally).
These mindful practices for young people will be a simple activity taken from the tutor's full teaching session.
It will demonstrate why our work is invaluable and how creatively we can help young people learn empowering, mindful skills to help them through life.
We hope it will inspire you to try this with your young people, and contact our tutors (or us) if you are curious about teaching kids/teens meditation.
Just make sure you are on the lista de correo as we'll keep you updated when we publish more mindful practices including the (ever-growing) full list!
And please share this page with your friends, colleagues and family incase it can help them personally or professionally.
Connected Kids mission is simple – to give young people mindful skills to help them survive y thrive.
If you have any questions about teaching meditation, please explore our website.  Or book a mentoring session to ask us.
Meditation- sharing good practice

A beautiful meditation session for young children to help them learn to self soothe and navigate big emotions. The Connected Kids Tutor, Peta Black, used a mindful visual and helped explore each part of this through mindful listening, creating and finally a movement exercise.
A wonderful example of how young children can learn some mindful awareness from any age. Read about Maya and Scarlett's meditation journey Read here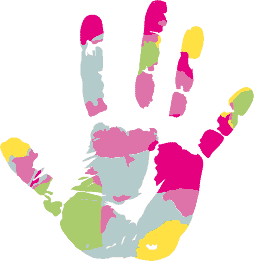 Meditation teaching session – 8 year old girl – trouble sleeping and separation anxiety
A sensitive and effective meditation session for a young girl who was struggling with anxiety.  It combined a mindful activity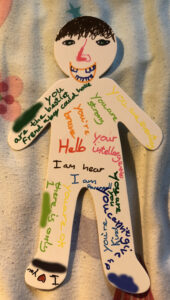 while creating a useful visual to help with positive self esteem and acknowledging difficult feelings. This was the third meditation session for this young girl – conducted by our Connected Kids Tutor, Donna McGuire.
Read about Libby's meditation journey Read here

Meditation teaching session – 10 year old boy with attachment issues
When we teach people to become Connected Kids Tutors, they have to complete a number of case studies, teaching meditation to children of different ages and with different issues.  This case study really impressed us and gives a perfect example of what our Tutors can do, helping children process and release big emotions like anger and sadness.  This is printed with the permission of the Tutor, names have been changed to protect the identity of the people involved.
Read about Simon's meditation journey Read here
"Just like me"
The intention was to create a mindful practice for kids or teens who are struggling with a friend (or bully).
Download the practice
Listen here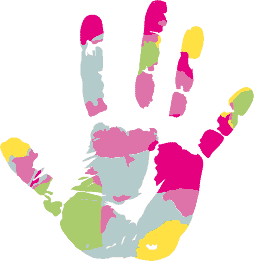 First Snow
Subscribe for free and get the latest updates, exclusive content, and special offers delivered straight to your inbox!