I was inspired to write this from a facebook group I belong to.  The theme was for local authors but the ideas could equally apply to developing your local profile as a meditation teacher for kids and teens.
I hope you find this helpful!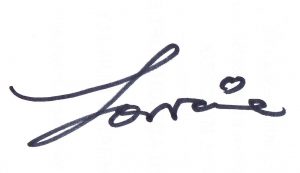 11 ways to connect locally
Add your home town or county/state to your bio – that's your social media bios and your website.
Use local hashtags in your posts. Lots of people follow these and it enables you to find people locally, too.
Visit your nearest yoga and wellbeing centres in the area. Introduce yourself to the owner/manager. Have a chat and ask whether they know any other local yoga and wellbeing groups who might be interested in a free talk about helping kids meditate?
When did you last visit the community centre or town hall? Find it and take a look at what's going on there. Are there parenting/toddler events where you could go and give a short talk/demo of teaching kids meditation? Same for the Cubs or Brownies? What *adult groups are running? Can you get involved?
Connect with local meditation and wellbeing groups to meet other teachers and trainers. You don't have to commit, but you can still network and support their work.
Visit your local health food stores or crystal shops!  Look on the map for a **10-mile radius from your home – is there anywhere you've missed? Don't forget to go over the county/state border. Chat to them, drop what you do into the conversation, suggest you can offer them a talk/demo?
Think of all the places that you frequent in your local community – do they know that you are a meditation teacher? Drop it into conversation or ask if you can leave a few of your business cards/leaflets if they have a space for them.
Are you a member of a local meditation or yoga group? Could you pick one to join for a year and see where it takes you? Many attract other similar-minded teachers and might have opportunities for you. Don't just look for monetary value from these as the community is just as valuable.
Attend the events of other local meditation or yoga teachers. Their audience is your audience (in terms of local connection). Support them and learn from them.
If there are key local, annual events these may be an ideal opportunity to 'think local' so that you are ready to get visible and involved with your local audience.
Does your local community have a website or facebook page that you could write an article for answering the question 'how to help reduce anxiety for kids with mindful ideas' (or something like that).
Your local community is a wonderful place to connect and locals will support you every step of the way when they find out how amazing you are!
*adults – even though you are not trained to teach adults meditation, these people could be parents, grandparents, aunties, uncles, godparents, good friends of people who have kids and teens that may benefit from your help.  They may know people who work with kids in schools (for example) and after getting to know you, they will like you and recommend what you do to their contacts.  In simple terms – allow yourself to 'connect'!
**It's a good idea to be clear about how far people might travel to you (or you to them) to teach their kids meditation.
Remember…
That buidling your successful teaching meditation work is based on a/having a presence and b/working on your energy to be balanced and grounded.
Check out the exclusive resources on your members log in or our professional members page on the website!
With thanks to a blog post that inspired this page from Isobel Kent  who is a trained proof reader and expert in helping people with books for children.