One of our trainers, Tara , created this simple yet effective breath meditation that we can practice to keep our stress levels in check.  It helps kids who need a visual to understand what we mean by using our breath.
You can follow it with them and guide them to do to.
Simply use each number for an in or out breath (starting at 1).
So 1 = in breath and 2 = out-breath and so on.
Once they've done it a few times, they can also imagine the tree in their heads and imagine doing an in/out breath for each branch of the tree.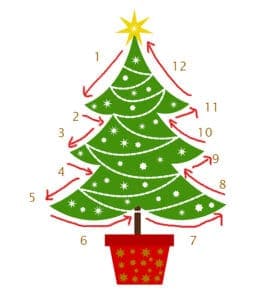 If you want to get creative, you could get them to stop at 6 and think about about having energy roots … or at the end taking the golden star on the top of the tree into their hearts.
We hope this helps bring a little bit of peace  xx